Protect You & Your Home with an Air Purifying System!

Now Offering Sanuvox Air Purifyers!

Protects from Airborne Germs | Reduces Common Household Odors | Helps Alleviate Allergies and Flu Symptoms | Helps Control Asthma | Sleep Better | New Cobalt Catalyst Destroys VOCs

Save money with rebates on

High Efficiency Heating & Cooling Services
HVAC Service in Saint Louis, MO
When it comes to your home's HVAC system, trust Ashley Brothers Heating & Cooling to provide you with an unmatched level of service, from installation and emergency HVAC work to maintenance and inspections. We're here to make sure your forced air is always of the highest quality, no matter the season, no matter the unit, no matter the home.
The Best in Local HVAC Companies
Your quality of life while you're in your home is largely dictated by the quality of the forced air that surrounds you—in the winter it's warm air provided by your furnace; in the summer it's cool air created by your air conditioning unit. When something's amiss with either of these vital components however, the quality of your forced air is going to suffer, which means your quality of life is also going to be at risk. Ashley Brothers Heating & Cooling is here to make sure that HVAC problems are prevented before they have a chance to develop and if you are suffering from low-quality forced air or an AC repair issue, that it's resolved quickly and thoroughly to get your home back on track to comfort.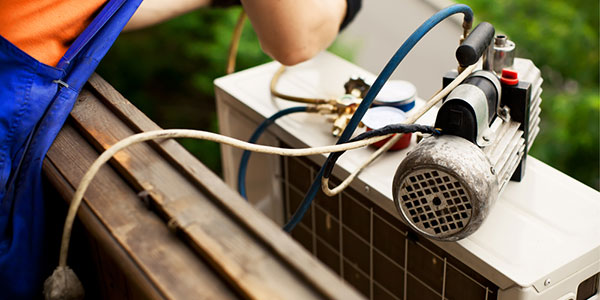 Offer Excellent Services
We carry only top-quality brand names and
energy-efficient systems
, including Ruud and Rheem products, as well as Goodman Systems and Amana Systems which include warranties.
We proudly serve Saint Louis County and Jefferson County.
Our repair and maintenance expertise extends to all major brands and most units.
We can help you obtain financing for new HVAC essentials, including furnaces and AC units.
We can also provide commercial HVAC services!
Services Areas
Affton, MO | Ballwin, MO | Bellefontaine Neighbors, MO | Arnold, MO | Byrnes Mill, MO | Crystal City, MO | Saint Louis, MO | Chesterfield, MO | Sappington, MO | Lakeshire, MO | Herculaneum, MO | Hillsboro, MO | Pevely, MO | Kimmswick, MO | Crestwood, MO | Webster, MO | Kirkwood, MO | Sunset Hills, MO | Wild Wood, MO | Eureka, MO
Contact Us
At Ashley Brothers Heating & Cooling, we provide a full range of heating and cooling services to meet any need your home's energy-efficient HVAC system may have, from AC to furnace repair in Saint Louis and Clayton, MO. Thanks to our more than 15 years in the business and depth of knowledge regarding all things HVAC repair, we're one of the HVAC companies equipped to provide you with fast, affordable, sustainable results—we even offer 24-hour emergency services to make sure you're getting the assistance you need quickly. Take a look at just a few more reasons homeowners continue to trust us for service, maintenance and heating and air conditioning repair in Saint Louis, MO, then contact us today.