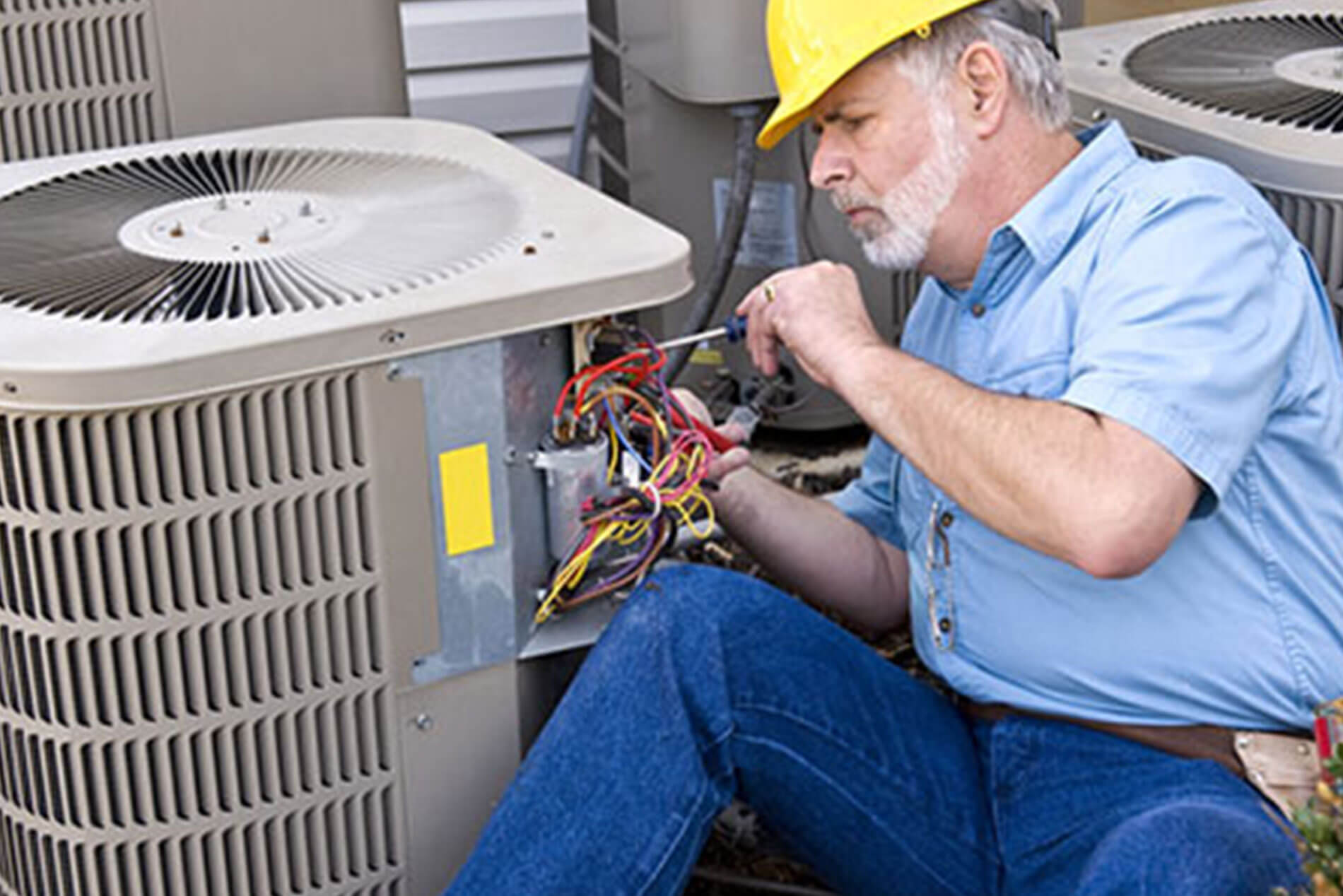 24-Hour AC Repair
in Saint Louis, MO
There are numerous ways to beat the summer heat, but when the temperatures climb towards the triple digits and the scorching sun is enough to zap the energy from you, there's nothing better than being able to retreat inside where the AC is blowing happily in your home. When your air conditioning unit stops providing you with quality, cool air, however, you're going to need HVAC service, and fast.
Emergency Services Available
Ashley Brothers Heating & Cooling is proud to be your quick-responding, all-encompassing source for air conditioner repair in Saint Louis and Clayton, MO. We provide virtually any air conditioner or heating repair your unit might need to get back to its fullest level of functionality, including:
AC Installations
AC units don't last forever and after years of constant use and numerous bouts of air conditioner repair, it might be time to invest in something new. Need an expert for new air conditioner installation? We're pleased to carry only top-name brand AC units and will ensure smooth air conditioning installation, as well as the seamless removal of your old one. You can count on the highest level of cooled air from any unit we install, guaranteed!
Maintenance
Routine maintenance is essential to maintaining a fully functioning AC unit and when tended to by a qualified professional, your AC unit can last for years, operating at peak efficiency to deliver nothing short of exceptional quality air to you and your family. Let Ashley Brothers Heating & Cooling oversee your AC unit's maintenance regimen so you're never left in doubt of its performance.
AC Repairs
Are you getting a faint smell from your AC unit? Is the cool air not as cool as it once was? Do you hear persistent noises when you flip your unit on? Any of these things indicate a need for air conditioning repair and if left unchecked, could erupt into full electrical or mechanical failure in the future. We're here to make sure that doesn't happen and can quickly pinpoint and resolve any problems through our efficient emergency HVAC options.
Inspections
If you suspect even the smallest problem with your home's AC unit, have an Ashley Brothers Heating & Cooling professional out to take a comprehensive look at your system. We can quickly pinpoint inefficiencies in your unit's operation and will help you to attune your system to meet your needs, eliminating the potential for problems and saving you money in the long run.
Reliable AC Services
To complement our superior air conditioner service, Ashley Brothers Heating & Cooling is also proud to offer products from top name brands we've come to trust over the years. As a result, look for Ruud and Rheem products from us, as well as Goodman Systems and Mana Systems, both of which come complete with warranties!
Contact Us
For more information about the numerous levels of heating and air conditioning projects we can work on and the emergency HVAC services in Saint Louis or Clayton, MO we're able to provide to you and your home, or to inquire about an estimate on heating and AC services for your energy-efficient HVAC system, be sure to contact us right away at 314-835-1770 for air conditioning services.